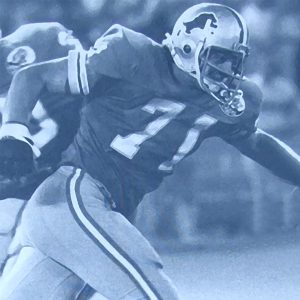 You're not going to get me to say anything negative about Bo.
It's the latest No Filter Sports Podcast with Eli Zaret, Denny McLain, and Bob Page!
U-M star, NFL vet AND an attorney? What better person to ask about EVERYTHING going on than RICH STRENGER!
How TERRIBLE are the Tigers? NOT so terrible that they can't easily make the playoffs, especially WITH Casey Mize.
Covid-19 in MLB? The Cardinals are FINALLY playing again — WITH a convoy of 41 rental cars on the roads!  
The NBA Playoffs start(ed) Monday night. NO COVID issues there so far. Eli gives kudos to Adam Silver for that.
College football already slammed by COVID. The Big (14) won't play — unless players and parents have THEIR way. 
Tuukka Rask of the Bruins has called it quits DURING the 2020 NHL playoffs! Bob says he quit on his TEAMMATES.
Kelly Stafford walks back her criticism of Colin Kaepernick. Eli and Denny laud her. Bob: Who cares what SHE thinks?
A BIG 80% of Packers ticket holders say they will NOT go to Lambeau this year! Eli and Denny: Would YOU go to a game?
Another week, ANOTHER Denny McLain scheme. Wait til you hear what he's going to do now — AND with WHOM!
Eli has "This Day in Sports History," Bob has YOUR mailbag — and MUCH more right here!