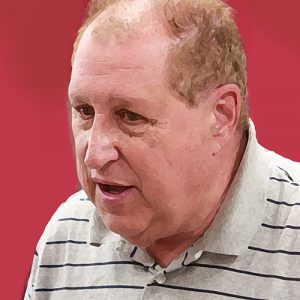 The one! The only! The magic one!
It's the latest No Filter Sports Podcast with Eli Zaret, Denny McLain, and Bob Page!
LOOK! Up in the sky! It's a BIRD! It's a PLANE! NO, it's SUPERFAN Ron Cameron! A TRUE Detroit original.
Eli's not with us, off on a well-deserved family vacation, so it's just Denny and Bob stirring up all the —- today!
MLB is back. Kinda. And the guys are NOT happy about the Tigers' apparently throwing in the towel already!
Are YOU looking forward to watching a bastardized short season in empty stadiums or arenas?
Bob's solution to allowing fans in at games remains logical. He's CRESTFALLEN sports execs aren't listening to him.
If fans WERE allowed to attend live games, would many stay away anyway over political and social protests?
The team without a town! Should the Toronto Blue Jays come knocking at YOUR door, would you let 'em in?
Denny says WHAT? "They're gonna be pretty good this year!" And he's talking about — WHOM?!
College football remains a mess due to COVID (what doesn't?) but MSU may have just set a bad precedent.
Fans of The Mailbag finally have their ardent demand met: a much LONGER segment with no Eli around!
And is an NBA ROOKIE trying to run his new team's front office?! These stories and much more right here.