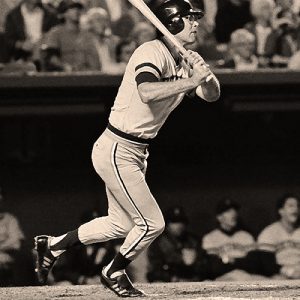 Everybody understood what our roles were.
It's the latest No Filter Sports Podcast with Eli Zaret, Denny McLain, and Bob Page!
1984 Tigers hero JOHNNY GRUBB joins the boys on his long MLB career, playing for Sparky AND Duke Snider — and more!
What's NEXT in this wacko P.C. world? One of the great powers in college basketball forced to change ITS nickname too?!
Chase Elliott has won the NASCAR All-Star Race before 20,000 REAL fans! Bob asks why the major sports can't have fans too?
Would it help your enjoyment if ALL sports teams used fake crowd noise and fan cut-out figures in the seats? You GOT it!  
Is playing on the PGA Tour without fans EASIER? Denny says NO. Everybody in golf seems to say YES!
Excited about phenom Casey Mize pitching for Detroit this year? Denny sees a BIG potential problem for him already!
The NBA's "Bubble" apparently has a big hole in it now — but only if you're a hot 20-something young woman.
Eli has This Day in Sports which includes one of the worst collisions ever seen in baseball.
Those stories, You-Know-Who on the Hammond Organ in YOUR mailbag segment and much more right here!