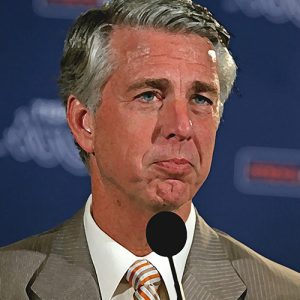 Nashville!
It's the latest No Filter Sports Podcast with Eli Zaret, Denny McLain, and Bob Page!
What REALLY happened to DAVE DOMBROWSKI with the Tigers AND the Sawx? The long-time top MLB exec joins us!
Canada just says "NO" — to the U.S.! But if the Blue Jays can't play at home does it matter — with no fans at games anyway?
What are MLB games like now without spectators? Bob reports on his Yankees-Mets experience of the weekend.
And the PGA Tour experience with no gallery? Eli says he loves golf so much it's STILL good. Denny and Bob disagree.
Now, boys, BEHAVE!!! ANOTHER COVID-19 melee breaks out — but don't worry, folks. We kept it short.
Ditto the latest from the "Black Lives Matter" movement. Eli suggests what they SHOULD have named it.
No young black man's gonna "snitch" on other young black men murdering black men, yet the NBA now has a "snitch line!" 
Is the NFL REALLY going to play its violent, contact sport in the new NO-contact world of today?
What about college football? Even MORE, what about all the workers who make their livings from football games?
"HETEROsexual discrimination?" One of hockey's biggest names is claiming just that in a new lawsuit!
Those stories, "This Day in Sports" PLUS "This Day in NO FILTER SPORTS(?)" in YOUR mailbag — and much more!