"No Filter" means just that: we are free from corporate affiliation and can speak our minds without restriction. The three of us worked in traditional broadcasting for decades and bring our combined experience and knowledge of sports and media to this podcast. Between us, we've seen more games, covered more stories and spent more years reporting on Detroit sports than any other three people combined. Now, thanks to smart phone technology and the growth of podcasting, veterans like us have new life and we intend to make this the best sports show in Detroit.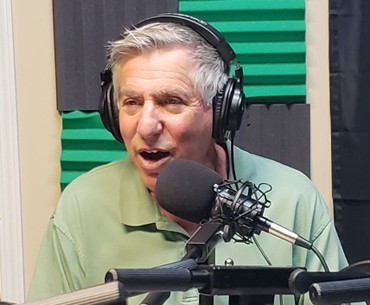 Eli Zaret became Detroit's first FM sportscaster at WABX-FM in 1974. Five years later, he became America's first nationally syndicated FM sportscaster on the ABC-FM network. He soon added TV duties and hosted America's first locally produced half-hour Major League baseball pregame show, Tigers '82, for WDIV- TV Detroit. In 1984, he became the stations lead sports anchor, replacing Al Ackerman. In 1986, Zaret become a lead sports anchor at WABC-TV in New York and in 1988 returned to Detroit at WJBK. It was there, along with Denny McLain, that he hosted the Eli & Denny show. In 1997, and for the next 6 years, Zaret independently created and produced the Lockeroom Show on both radio and television with ex-baseball star Kirk Gibson and former NFL quarterback and college football analyst, Gary Danielson. Eli served as TV host and sideline reporter for the Pistons from 2005-2011 and has owned Eli Zaret Advertising ever since.
Denny McLain is baseball's only living 30-game winner and remains the only pitcher to win that many in a single season since the 1930's. In 1968, his 31-6 mark made him a national icon, as he helped lead the Tigers to a World Series victory over the St. Louis Cardinals. He pitched 9 years in the Major Leagues and won 2 Cy Young Awards before shoulder injuries ended his career. After 23 months in jail in the early 80's, his conviction was overturned because of legal improprieties and he returned to Detroit to enjoy great success in radio. From the mid-80's to mid-90's, he hosted the highly rated Denny McLain Show on WXYT-AM and was a ratings sensation, talking politics and all manner of subjects including sports. It was then that he teamed with Eli Zaret and enjoyed more ratings success with the Eli & Denny show.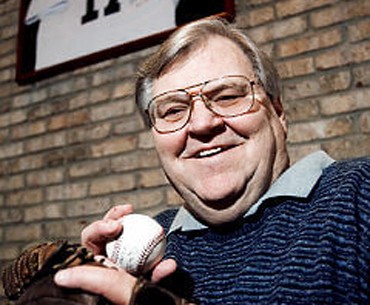 Bob Page began his broadcasting career in 1974 at WJIM-TV and Radio in Lansing while still a student at Michigan State University. A year later he moved to WJR Radio and would go on to work at WXYZ-TV, WJZZ and WRIF in Detroit. In 1984, he and Ron Cameron created "SportsView Today," a syndicated TV program which won a CableACE Award for best local TV sports show in America. In 1988 Page was named lead anchor for the new "Sportsdesk" show on Madison Square Garden Network in New York where he was nominated three times by CableACE as the best national cable TV sports host. He also hosted "Page One" for MSG, interviewing many of the top sports stars in America. In 1991 Page replaced one of his idols, Howard Cosell, on ABC Radio's "Speaking of Sports" which aired on some 250 affiliates across America. In 2000 he moved to Los Angeles and became the first afternoon drive-time host on the new Fox Sports Radio Network.