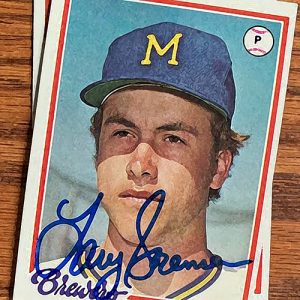 Good luck?!
It's the latest No Filter Sports Podcast with Eli Zaret, Denny McLain, and Fred Heumann!
Ex-MLB and U-M pitcher Lary Sorensen will have a role in many of our future shows. Did HE get an earful today as the boys fuss and FEUD! 
First — a fiery exchange over new Lions' boss Sheila Ford Hamp. As usual, it's Eli and Denny vs. Bob with "let's give her a chance!" vs. "what a joke!" 
Then later, a REALLY "fiery exchange" between Denny and Bob over baseball!
Denny also continues to insist the FL's will NOT fire Matt Patricia this year. Eli: hold the phone on that one with an 0-4 start looming.
The legendary Gale Sayers passed away this week at 77. Was he the first great BLACK halfback ever?
Sayers was arguably THE greatest running back PERIOD. So, who was MLB's greatest starting pitcher? Bob says only that nobody's ever been BETTER than de Grom.
With the Tigers' season essentially over for some time, what to do about Miggy SUDDENLY looking like MIGGY again? 
A listener wonders where on EARTH Denny got his "scoop" that the Tigers would name Lance Parrish to replace Gardy?
Get ready for a whopping 16 teams in the MLB playoffs — permanently — or even more! Ya like that idea?
Since Denny has ZERO interest in hockey, that must mean none of YOU cares about hockey — right? Bob still pays tribute to two famous Michigan hockey products.
Eli has "This Day in Sports History" then wages another battle with Bob over YOUR Mailbag. WHEW! What a DAY! Those stories and more right here. Be ready!