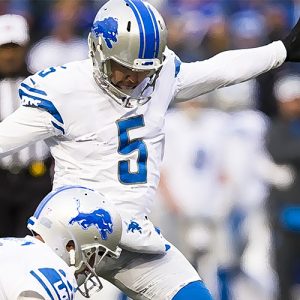 The broadcasters sounded very surprised they won.
It's the latest No Filter Sports Podcast with Bob Page, Denny McLain, and Fred Heumann filling in for Eli!
Praise for the Lions — from BOB? Yes! GUTSY win Sunday at AZ, though Denny and Fred AREN'T as impressed.
At 65, actor JEFF DANIELS REMAINS a Lions fan, according to Fox's pre-game show. Bob wonders why, Denny says he KNOWS why.
And, boy, was Denny in a good mood today! His beloved Bears have apparently dumped his favorite whipping boy — at last.
The Tigers ended the short season 25-35, JUST as bad as last year at the same point. So are things STILL pointing down or UP?
But who's gonna be the next manager of the Tigers? BOTH Bob and Fred pound the table, "Get A.J. NOW!"
The MLB Playoffs are here. OBVIOUSLY, the Yankees and Dodgers are going to the Series, right? WRONG say the boys.
Detroit's own DJ LeMahieu becomes the first player in baseball's modern era to win a batting title in each league!
The Stanley Cup Finals are about to wrap up while the NBA Playoffs are about to BEGIN. Denny predicts — huh?!
The Wings' Stevie Y made a trade over the weekend. Bob claims he actually made a STEAL!
Big news from the ring. With boxing expert Eli not here, our OTHER expert, producer Brandon McAfee tells us about it.
And did you hear about the Michigan girl who — on the first swing of the first match of her high school golf career …?!
Those stories, YOUR mailbag segment and MUCH more coming up right here.