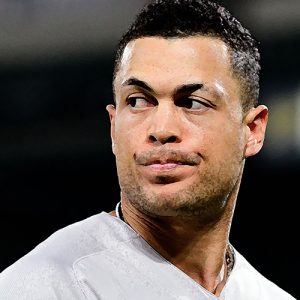 How many games in a row can you possibly watch?!
It's the latest No Filter Sports Podcast with Bob Page, Denny McLain — and Lary Sorensen sitting in for Eli!
Two ex-MLB pitchers on one show? You won't wanna miss Denny and Lary tell great stories, talk about the playoffs and more!
Oh, and BTW, boys, after watching that GARGANTUAN Giancarlo Stanton homer, what was the longest home run YOU ever gave up?
As the Tigers wait to find a new manager, Bob wonders if they've waited too long already to land the best candidates. 
The Lions will definitely NOT lose Sunday. They're OFF, so get outta the house as the first step to kicking YOUR FL's addiction! 
The Titans get back ANOTHER positive test for COVID-19, but Lary says the NFL STILL did the right thing in playing the season.
Bill O'Brien FIRED after leading (now 0-4) Houston to FOUR division titles in six years. Why not the same boldness from the LIONS?
With the NBA Finals possibly ending Friday, the boys look at the anatomy of WINNERS — versus LOSERS like the Pistons.
Steve Yzerman and the Wings selected a teenage Swede at the top of the NHL Draft Tuesday night. In Stevie Y we TRUST — so far.
Pro sports is a TOUGH biz indeed. Earlier in the day, Yzerman also had to make a big decision on a popular ex-MSU star.
Those stories, Bob has YOUR mailbag segment and much more coming up right here.