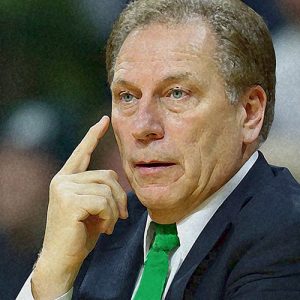 It's the latest No Filter Sports Podcast with Eli Zaret, Denny McLain, and Bob Page!
Hall of Fame, national title, even unofficial Mayor of Lansing. TOM IZZO joins us on his great career, COVID-19 and MORE!
After all MSU's star recruits of late the question is if there'll BE a basketball season this year. Or any OTHER season?!
Bob MAY be coming around to watching sports without fans — but still gives us an example of how it'll suck anyway.
What's left of The Palace of Auburn Hills to be torn down Saturday. Eli reflects on his many years covering the Pistons there.
"Children should be seen and not heard." Two idiots in sports show us that some JOCKS should be seen and not heard!
When he's not busy slamming the U.S. Colin Kaepernick likes it here just fine, thank you. The dough's ROLLING in!
More pressure on the Redskins and Indians to change their nicknames, but the Blackhawks join the Braves in saying NO.
Ex-Tigers GM Dave Dombrowski is moving to Nashville in an attempt to bring MLB there. Denny LOVES it.
Eli has This Day in Sports, Bob has YOUR mailbag and much more right here!