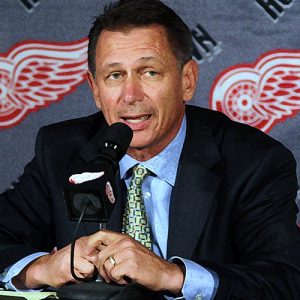 I live in the business.
It's the latest No Filter Sports Podcast with Eli Zaret, Denny McLain, and Bob Page!
How the HELL does a guy who oversaw THREE Cup champs become so controversial? We'll ask guest KEN HOLLAND!
We don't know what they WILL be yet, but the Washington "Redskins" are no more. Overreaction or about time?
Now if only they had a league to play in! One NFL player rep warns, "We do NOT have a deal."
The Big 13 + Rutgers won't play ANY non-conference football games this season. Bob explains why he doesn't like it.
College basketball? The intra-Michigan WAR is ON between Tom Izzo and Juwan Howard — and it's fun to see!
WHAT did you say, Eli? S.I. has a transgender swimsuit model?! Three old men try to wrap their heads around THAT!
WHAT did you say, Eli? The degenerates actually bet on — HUH?! And WHERE?!
Former No Filter guest John Smoltz talks big, then bets on HIMSELF. How did it work out for him?
Bob eulogizes one of his boyhood Tigers heroes while Denny tells tales of another great Tiger from Alabama.
Those stories, this day in NO FILTER SPORTS PODCAST history(?!) in YOUR mailbag and much more right here!