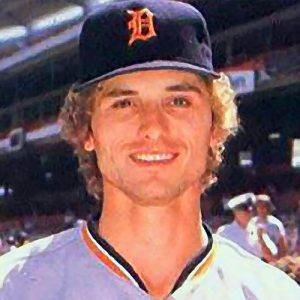 My finger is still green!
It's the latest No Filter Sports Podcast with Eli Zaret, Denny McLain, and Bob Page!
MLB's version of Dickie V — WITHOUT the mic? THAT'S the equally "enthusiastic" BILL SCHERRER of the '84 Tigers, our guest on the show!
Scherrer's Chisox have destroyed any post-season hopes Detroit had. To make it worse, Denny continues to rip virtually everything about the Tigers!
By the way, Monday is the anniversary of Denny's 30th victory of the 1968 season. Mr. McLain remembers — as WE remember too.
And that's the only good news we have about the Detroit Tigers, tho one FAN thinks some COULD be on the way soon!
Is it September? Check. NFL season underway. Check. Is it Monday? Check. Then it must be time for the LATEST "Bob Page's Lions Lament!"
Brady bombs. Belichick blazes on — NOW with Cam Newton — in the same amazing way as ever: with OR without ANY player he's had.
A bigger story: Are all the BLM demonstrations and comments going to ruin PRO FOOTBALL as SOME feel they've ruined the NBA?
Bob is not the only one now DEMANDING to know why the wusses at The Big (14) Ten won't allow football when almost everyone else IS!
How can this be? One "U.S. Open" ends. The other "U.S. Open" now BEGINS?! Just part of our Wacky World.
Eli has "This Day in Sports History," Bob's got YOUR mailbag segment — and we've got much more right here!