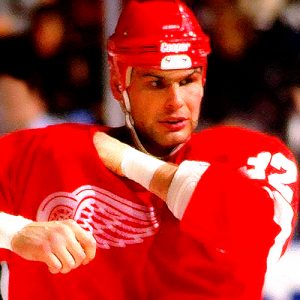 Who was that man gone mad?!
It's the latest No Filter Sports Podcast with Eli Zaret, Denny McLain, and Bob Page!
A "reluctant warrior?" You'd never have known it from watching STU GRIMSON fight! "The Grim Reaper" is our guest!
Rioting across the country, violence, looting and SO many sports events canceled over a police shooting of a black man.
Famous black sportswriter Jason Whitlock has had enough, though. He calls LeBron a "bigot;" claims he's promoting racism!
How to protest racial injustice, make a strong point —  but do it in a much better way? Bob says check out the NHL.
Casey Mize — so FAR? Meh. Denny has some advice for the Tigers' rookie: you've got a fastball, kid. USE IT!
In this bastardized MLB season the ALL-STAR BREAK is now upon us! Well, at least its the mid-way point of the schedule.
Ex-MLB pitcher Lary Sorensen out of the University of Michigan tells Bob he too was "examined" by Dr. Robert Anderson.
So ya thought a TEN-PART series on Jordan was waaayy too long? Denny's got a role in a new 20-part series on Mantle!
Eli has "This Day in Sports History," Bob's got YOUR mailbag segment and much more right here!