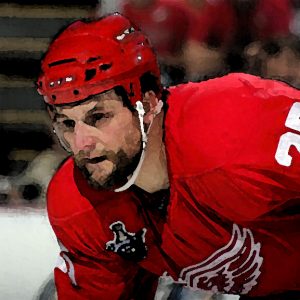 I bleed red and white.
It's the latest No Filter Sports Podcast with Denny McLain, Bob Page and Fred Heumann!
"The game's too fast. I don't think I could've played now." One of the most popular players in Wings' history, guest DARREN McCARTY, has a LOT to say with us!
Guest HOST Fred Heumann has covered The Big Ten(14) for many years so HE has a lot to say about conference football suddenly — huh? — being back ON now?
Michigan QB Dylan McCaffrey is just the latest college player to opt out of the season. But the boys agree: this AIN'T about COVID-19.
With a near-certain loss at Green Bay Sunday, Bob takes a peek at the FLs' schedule and MAY yet get Denny to flip-flop on a coaching change.
Yep, Mr. Heumann should fit right in with THIS show. Wait'll you hear him utterly DESTROY Matt Patricia!
So, are we watching football games on TV — or oh-so-hot young women hosting a fashion show?! Shame on gals like Maria Taylor? No. Shame on The Empty Suits.
Eek! Oh, NO! It's (gulp) those big bullies, the Cleveland Indians, licking their chops over the Tigers series this weekend — but all is NOT lost for the future.
Ever researched why those famous figures are on the front of "Sgt Peppers?" How about also researching why DIFFERENT famous figures are now "seated" at Comerica?
Bob gets us up to speed on the NBA and NHL playoffs. Denny responds to him, "Who cares?! NOBODY'S gonna watch!"
The U.S. Open is underway — right after the U.S. Open just ENDED Sunday! This time it's GOLF. Denny, ahem, claims to have nearly tamed fabled Winged Foot.
With Eli off, we'll save his "This Day in Sports" for Monday's show, but Bob's got YOUR mailbag and WE'VE got much more — right here.