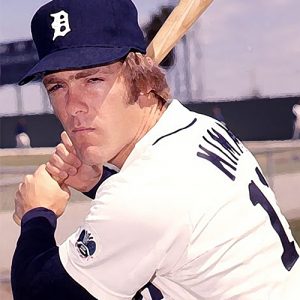 You never wanted to miss a game!
It's the latest No Filter Sports Podcast with Eli Zaret, Denny McLain and Bob Page!
The Bird chirping for the Tigers and BRUCE KIMM behind the plate. Mark Fidrych's personal catcher joins us!
Kaline, Brock, Seaver, Gibson — and now two MORE baseball immortals are gone: Whitey Ford and Joe Morgan.
LeBron says a championship is a championship — is still a championship. The boys say, "Not so fast!"
Bob cites abysmal TV ratings for the NBA Finals and wonders if the league will ever be the same.
Are you ready for some football — on TUESDAY nights too? Get used to it as COVID-19 postpones more games.
Ya say if the Lions lose to a miserable Jaguars team Sunday you wanna fire Matt Patricia? Who's taking his place?
Stevie Y with another flurry of signings and the future looks bright! So Wings fans CLAIM, but will the honeymoon last?
And Eli's apoplectic over the LATEST cavalry charge by the mindless P.C. Posse.
"I traded a WHITE CAPTAIN for you!" highlights "This Day in Sports," plus YOUR mailbag and much more — right here.
Eli has '"This Day in Sports," Bob has YOUR mailbag and much more right here!