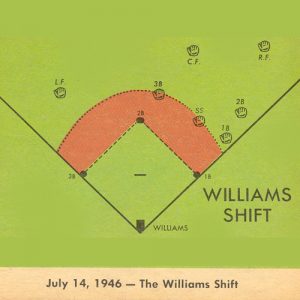 You Think You've Seen Hell? Just Wait!
It's the latest No Filter Sports Podcast with Eli Zaret, Denny McLain and Bob Page.
Remembering Denny AND Mickey in the 1968 World Series on its 51st anniversary.
Pardon us, WHAT did you say the Tigers did this week?!  
The MLB Playoffs kicked off with a HIGHLY unfortunate incident Tuesday. Will it be Bill Buckner redux? 
Meanwhile, baseball's attendance took a massive hit this year and now MORE controversy over — "deadly" t-shirt guns?
Is Saturday the beginning of the end for Harbaugh at Eli's alma mater? Some say Iowa is the biggest game of Jim's tenure.
MSU might be embarrassed at Ohio State but a MUCH bigger problem in East Lansing has come to the fore! Bob explains.
California's "Fair Pay to Play Act" is causing a ruckus in college sports and causes a BIG stir with the boys as well.
Whaddya know? The FL's will get through the entire weekend without a loss!
And it's finally come to this: Bob has news that SHOCKS Denny, then Denny THREATENS Bob on his next trip to Detroit!
Those stories and much more coming up right here.