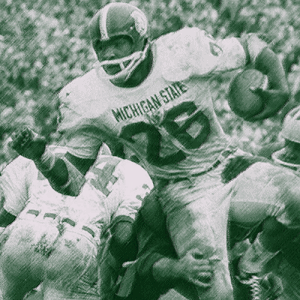 The Game of the Century!
It's the latest No Filter Sports Podcast with Eli Zaret, Denny McLain and Bob Page.
MSU'S CLINT JONES guests on playing in the storied 10-10 game, on being a black STAR in the turbulent 60's and MORE!
GOLF'S next black star? Eli will tell you all about him — and choke back his tears as he does.
College football's four-team playoffs are now set, but does Notre Dame really belong in them?
One thing's sure: no matter WHAT Denny predicted here, the Lions won't be in ANY playoffs. 
And while wiping the egg off his face from that, is he taking his frustrations out unfairly on Matt Stafford?
WHAT?! A plain mayonnaise sandwich? Denny: YUM! Eli: Have I got a mayonnaise for YOU!
"Typhoid Rudy" signs a $200 million deal while Bob tells us what ONE dollar once meant to two great NBA centers.
The NHL announces a January return with new divisions due to COVID. Will its players first have to be vaccinated?
And they called Pete Rozelle "The Grinch Who Stole Christmas?" A LOT of "grinches" will steal THIS Christmas.
Bob rips MSU basketball a new one — but then Tom Izzo does too! And, OMG, such STUPID BLACK uniforms! 
Those stories, a big loss for the Tigers, YOUR mailbag segment and MUCH more right here!