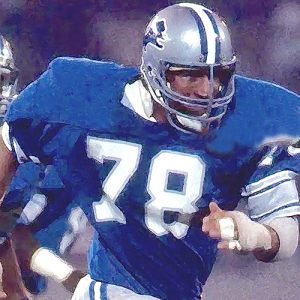 One of the league's true warriors.
It's the latest No Filter Sports Podcast with Eli Zaret, Denny McLain, and Bob Page!
He didn't win a Super Bowl. No Detroit Lion ever has (or will?), but guest DOUG ENGLISH remains one of the most popular players in team history.
It's opening week in the NFL. Coaches upset over no fans at their home games, the threat of BLM and National Anthem protests. What a kerfuffle already!
Oh, and Bob wonders what the league will do if/WHEN a player tests positive for COVID-19. Would they panic and cancel a game on a Sunday morning?!
Few teams have the long tradition of the Detroit Tigers. So when they set a new low for futility at Milwaukee THAT was really saying something!
Now what to do with struggling Matthew Boyd? Denny: TRADE HIM. But why wouldn't the Tigers call Denny —  or Lolich or Tanana — to at least pick their brains?
Eli says the quality of the NBA Playoffs has been stellar, but Bob is among the pissed-off millions who haven't watched a single game yet.
As if the NBA needed MORE controversy, the Stephen A. Smiths of the world cry (surprise!) "WHITE PRIVILEGE" over Steve Nash's hiring.
The NHL Playoffs have been excellent too — for those few outside Dallas and Las Vegas who find the Stars vs the Knights in summertime compelling.
Eli has "This Day in Sports History," Bob's got YOUR mailbag segment — and much more right here!