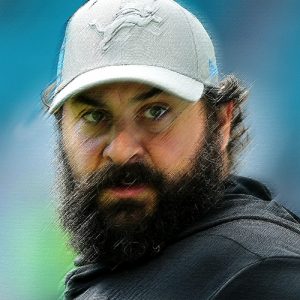 Fans don't even know what to say anymore.
It's the latest No Filter Sports Podcast with Eli Zaret, Denny McLain, and Fred Heumann!
Bob Page had some technical difficulties this morning, so he's taking the day off.
The Detroit Lions have dropped their 11th straight game.
Eli rolls through every Lions coach since the 1970's. How many more losses until Matt Patricia is FINALLY fired? Peter King says is look DONE.
The NFL ratings are way down and despite the reasons we laid out last week, Eli believes that the games have lost legitimacy.
Some MAJOR injuries in Week 2 include Saquon Barkley, Jimmy Garoppolo, Nick Bosa, Christian McCaffrey, Drew Lock and others.
Fred Heumann joins us mid-show to rip the Lions a little bit more.
The guys show some
Ron Gardenhire has stepped down as manager of the Tigers. Who will be the next coach? The boys argue that the team won't go anywhere until Miguel Cabrera is gone.
Justin Verlander may be finished as he is to undergo Tommy John surgery. Denny sees some light at the end of the tunnel.
ANOTHER sports guy is in trouble for criticizing ESPN's Maria Taylor. This time, because she left Anthony Davis off the 1st, 2nd and 3rd All-NBA Teams.
Bryson DeChambeau destroyed the competition at the U.S. Open. We debate his unconventional play.
Eli with "This Day in Sports History," the mailbag gets praise… on the mailbag, and much more right here!