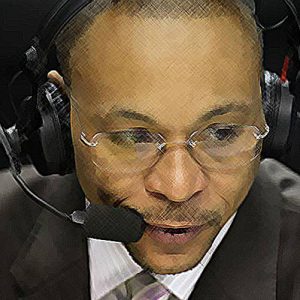 On his way up he did all kinds of things!
It's the latest No Filter Sports Podcast with Eli Zaret, Denny McLain, and Bob Page!
Did you know that national play-by-play star Gus Johnson is from Detroit AND was a great athlete in his own right? Gus Guests!
Meanwhile, Denny suddenly reveals a STUNNER about one of the most beloved play-by-play men in HISTORY!
Larry Adderley has died. Bob's ex-colleague at WXYZ-TV a victim of Alzheimer's — as is ANOTHER top Detroit sportscaster.
Can't ANYONE stop these bull-bleep NFL post-draft analyses? NOBODY KNOWS who had a good or bad draft! We'll talk in FIVE YEARS!
The ESPN coverage itself is a BIG part of the problem. But we all watched, didn't we? Did you like what YOU saw?
What does your high school kid need to gain entrance to prestigious Tulane? A damn good jump shot! We explain.
"The Last Dance" episodes 3 and 4 aired over the weekend featuring the Bulls vs Pistons 88′ - 91′. Had enough Rodman YET?
Denny tells of once facing the hardest-throwing pitcher who ever LIVED! RIP Steve Dalkowski.
Good news! He also says there may be hope for a legendary Tigers World Series opponent whom we'd THOUGHT to be dying.
Those stories, Eli — WHAT?! — uptight about YOUR Mailbag and much more right here.