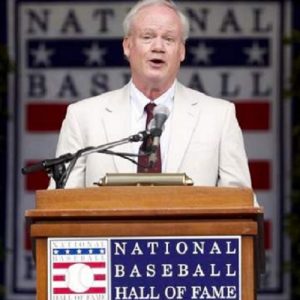 Welcome to No Filter Sports Podcast with Bob Page and Denny McLain!
The Baseball Hall of Fame has elected NOBODY this year. SHOULD they have?
TOM GAGE, in the writers wing of the Hall himself, is a long-time voter and, boy, does he have a LOT to say to us!
Bob wonders if you were thinking what he was last Sunday: did Belichick actually WANT Brady to win?
How much "justice" can you afford? Brady's former boss can afford a LOT, as it's turned out!
Producer Brandon McAfee has an interesting suggestion for the Lions in their quest to deal Matt Stafford.
Remember that guy, Tom Izzo? Seems like AGES since he and his MSU basketball team have played.
Yet the NBA is having even more COVID issues than Michigan State did AND that Michigan basketball now has.
Don't be a smart-aleck! The Pathetic Pistons are NOT gonna halt their season. Who would ASK to play for THEM?
Denny: "If there's a lotta fish on the table somebody's gonna start eating 'em." HUH?! He, um, DOES explain.
What's this — Al Avila with a smart free-agent signing? The boys all agree on something — for once.
Those stories, answers to questions you may now have about this show in YOUR mailbag and more — right here!