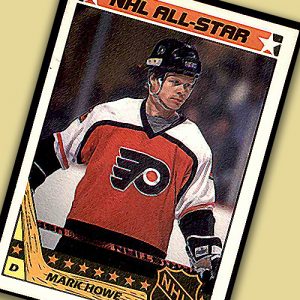 He Was One Of The Great Defensemen
It's the latest No Filter Sports Podcast with Eli Zaret, Denny McLain and Bob Page!
Overshadowed by his famous dad? Not much! MARK Howe, an NHL Hall of Famer in his own right, is our guest!
Derek Jeter's now in the BASEBALL Hall. How could ONE guy NOT vote for him?! Bob says he has an idea.
We speak of two Detroiters who had a big hand in Jeter's career and we look ahead to the class of 2021.
Who's gonna go in then? Denny sez to expect the unthinkable!
Computerized umpiring in MLB? It's going to be here a LOT faster than Denny thinks, whether HE likes it or not.
And while Al Avila is signing has-beens and never-wases, bookies are making dire predictions about his pathetic team.
The "student-athletes" have a busy night in Lawrence, Kansas — no doubt on their way to study hall.
So why don't universities just put a stop to corrupt big-time sports? Ask ELI, who's excited about HIS alma mater's team! 
The "other" Eli retires from football. A Hall of Famer? For SURE! Whether he BELONGS is a different matter.
And it looks like it's official: the Dead Wings are now mailing it in. 
Those stories, Denny talks of late Tigers owner John Fetzer in YOUR mailbag segment and much more right here.