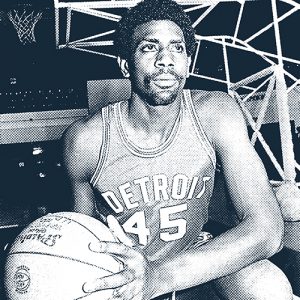 It's the latest No Filter Sports Podcast with Eli Zaret, Denny McLain and Bob Page!
Basketball legend SPENCER HAYWOOD reveals his near suicide to the boys, just part of his amazing life and times!
But first ELI reveals how Spencer blew a real chance at the proverbial "deal too good to be true."
After its bastardized regular season, why not a bastardized World Series for MLB as well?
The boys break down the umpiring fiascos, the pitching fiascos, the bizarre atmosphere and … and …
"Dead men tell no tales." A big report in the Detroit News claims Don Canham was a major culprit in the U-M sex scandal.
At last! Michigan and Michigan State are back on the football field Saturday. Are these must-wins ALREADY?
Is a Big Ten(14) basketball coach the latest victim of the P.C. Posse — or did his university just want him out?
Bob wonders if a Damn Yankee from Detroit isn't being unfairly tarred and feathered across Dixie?
Meanwhile, the Lions travel to the HEART of Dixie Sunday in a desperate attempt to save their season AND Patricia's job.
We've got "This Day in Sports History," a mailbag full of YOUR (sexist?!) comments — and much more right here.