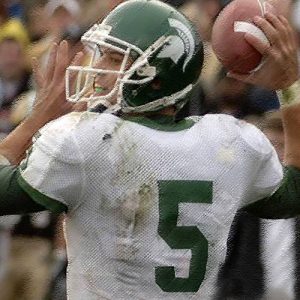 Things fell into place.
It's the latest No Filter Sports Podcast with Eli Zaret, Denny McLain, and Bob Page!
A GREAT career as an NFL quarterback wasted as a back-up? Don't tell that to MSU's DREW STANTON, our guest!  
Today we remember those who made the ultimate sacrifice for OUR freedoms as we observe Memorial Day.  
It's a special day for another reason: Eli remembers the Ali/Sonny Liston rematch on its 55th anniversary!
Bob reminds SOME people (not naming any names from THIS show!) who Brad Keselowski IS and why he matters.
Did you like the Tiger/Phil/Brady/Peyton golf outing? Didn't even bother to watch? No worries. Eli and Denny DID.
Philip Rivers has a new job waiting for him: HIGH SCHOOL head coach in Alabama. He should NOT ask Mike Singletary for advice!
Prez Mark Schlissel's not worried about no fans at U-M games. He won't ALLOW football if no students are on campus!
As the NBA plots restarting in Orlando, we pay tribute to the great Jerry Sloan who died this weekend, as did Eddie Sutton.
How bad is it for the Wings? They're officially among the "Stigmatized Seven," awful clubs that won't be part of summer playoffs.
Racism in hockey? It's been an issue for a long time and now another black ex-player has come forward with HIS tales of abuse.
Those stories, Eli bitching all through our Mailbag segment while YOU enjoy it — and much more right here!