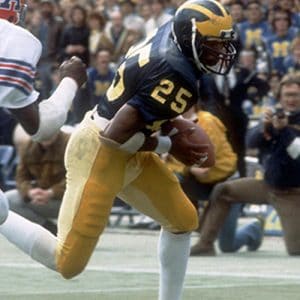 We Don't Seem To Have The Dominance Up Front
It's the latest No Filter Sports Podcast with Eli Zaret, Denny McLain and Bob Page.
Michigan and Iowa waged one HELLUVA defense battle Saturday. Boring? Eli says YES! Bob says NO! 
Ex-Michigan star Harlan Huckleby has PLENTY to say on Michigan AND about Jim Harbaugh. His comments will surprise you!
Bob repeats HIS comments from MSU's too-narrow win over Indiana: Lewerke is overrated and so is State's defense.
The MLB Playoffs are heatin' up and Denny's NOT thrilled over what he's hearing on radio and TV from "Jessica Somebody.
Meanwhile, he made another of his sports-show appearances last weekend and lassoed PETE ROSE. Pete joins us Thursday!
Penalty flags AGAIN are flying all over the field in college and pro football. Can you imagine if this stupidity happened in baseball?
WOW! Anthony Mantha with FIVE goals in the Wings' first two games, FOUR of 'em Sunday night! 
As legal sports gambling is exploding all over the nation could we someday have another Black Sox-like scandal?
And will Michigan beat Kansas on high school basketball phenom Isaiah Todd? Bob guarantees it — cuz the Jayhawks are in BIG trouble.
Those stories, YOUR thoughts in our mailbag segment and much more right here.