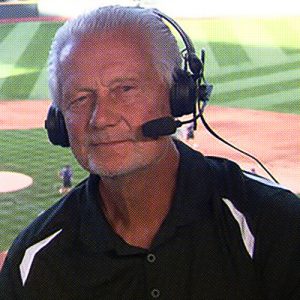 You never lose a nickname! 
It's the latest No Filter Sports Podcast with Eli Zaret, Denny McLain, and Bob Page.
FUNNY guy, GREAT personality! Tom Paciorek shoulda been a media star after his MLB career! Wait. He WAS! And he's our GUEST!
A special thanks from Denny to YOU and to so many others for the condolences pouring in over Sharon's passing.
Sweet Lou failed again with HOF Vets Committee voters. An injustice? Did his personality cost him? 
Ted Simmons and Marvin Miller DID get in but Bob attacks Miller for MLB's money INSANITY. Eli and Denny attack Bob BACK!
And those two big bullies ALSO air it out with poor Bob on Ken Harrelson, who MAY be about to go in!
The boys are NOT getting along! Eli gets BIG pushback from Bob: won't he PLEASE stop talking so much about the FL's?!
And Mr. Z recaps, uh, some kind of heavyweight title fight this weekend. Quick now! Name ANY current champ you can!
It's U-M (gulp!) vs Alabama in ONE bowl game and MSU (gulp!) vs Wake Forest and its hi-powered offense in another.
Eli takes us on a (comical) tour of some of the VERY BIG bowl games on the slate for lucky US.
PLUS, a WOMAN head coach in the NBA(?!), M and MSU basketball, YOUR comments in the mailbag and more right here!