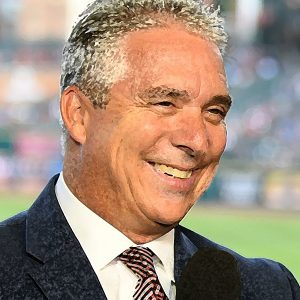 It's a blast…every single day.
It's the latest No Filter Sports Podcast with Eli Zaret, Denny McLain, and Bob Page!
So how do you get to be an MLB play-by-play announcer? Guest MATT SHEPARD had a VERY unusual path to the Tigers!
The sports world mourns the death of one of the greatest pitchers ever. The boys reminisce on Tom Terrific.
The Tigers' win streak ended at six. With five games against the Twins now on tap, is this the season's telling point?
Looks like Eli's suddenly started to watch the NBA playoffs. He did NOT like what he saw from one game in particular.
Bob on the NHL Playoffs: Is the great Zdeno Chara finally finished at 43 — or just finished in Boston?
Get ready, gamblers! Denny has his pick on Saturday's Kentucky Derby for you — NOT! 
Legal sports gambling rages on. Denny updates us on what the Cubs are doing — and WHAT'S that about MJ?!
Big Ten(14!) football after all? President Trump will want to take credit IF that occurs — but would he deserve to?
MSU's Kirk Cousins raked over the coals by the media for his ideas about COVID-19! Denny and Eli to the rescue.
How much would YOU pay for a presence at FL's games? "ZERO?" Producer Brandon McAfee sez $100 but he does have limits.
Eli with "This Day in Sports History," Bob's got YOUR mailbag segment and much more right here!