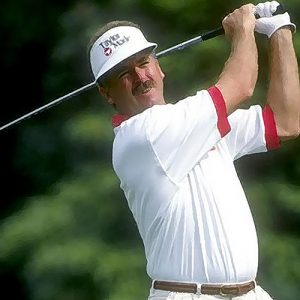 Not to be!
It's the latest No Filter Sports Podcast with Bob Page, Denny McLain and Lary Sorensen filling in for Eli!
It's Masters week — in NOVEMBER! Ah, 2020. But we've got a GREAT guest to talk about it: Michigan's own DAN POHL.
Was Danny the best golfer the state ever produced? With The Mitten's weather, the list sure ain't long but we'll take a look.
Ohio State's Urban Meyer as head coach of (gulp!) The University of MICHIGAN? Get outta here!
The 0-9 laughing stock New York Jets in the playoffs? Get outta here! The LIONS could still make it too.
Old pals Lary and Bob have a BIG, uh, "discussion" about MONEY in baseball.
J.T. Realmuto, George Springer and DJ LeMahieu have all REJECTED $18.9 million for 2021. Could any land in Detroit?
Chris Fetter HAS landed in Detroit as Tigers' pitching coach. It's Lary against his boyhood idol, Denny McLain, on THAT one. 
Could a student be admitted to the University of Michigan, let alone survive academically, without PERFECT English fluency?
That issue is part of a red-hot battle that may soon turn U-M vs MSU basketball into the NEW Duke-Carolina.
And a horrible tragedy in the sports world leads us to reexamine one of the wildest college bowl games ever played.
We've got those stories, YOUR mailbag and much for you — right here!