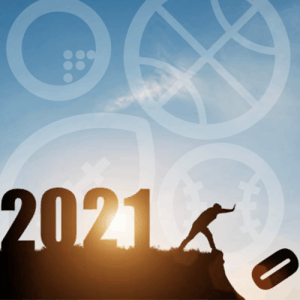 It's hard to separate sports from reality.
It's the latest No Filter Sports Podcast with Eli Zaret, Denny McLain and Bob Page.
Happy New Year, everybody, as we ALL look ahead with hope for better days to come.
Maybe COVID didn't hit YOU or yours. Maybe YOU made big $$$ in the market. No matter, good riddance to 2020!
It was a year that perhaps has triggered a major change in Eli's very life as he'll explain to you.
Denny actually became LOOPY over Saturday's Lions' fiasco, a game SO ridiculous that one die-hard Lions fan even …!
Then listen to Denny become MORE loopy when Eli reads him a quote from Tigers G.M. Al Avila.
HOW many TD's in ONE GAME?! Our producer Brandon McAfee relates a tale of woe from football's fantasy leagues.  
Tom Gores takes heavy flak from Eli — again — as Denny reveals how HE suffered from Gore's hand in PRISON!
Remember the NFL's CHICAGO Cardinals? Yes? The boys do, which means they — and likely YOU — are OLD!
Still another baseball Hall of Famer has died. Denny recalls PHIL NIEKRO and Phil's late brother Joe. He played with both.
Those stories, Bob has another edition of YOUR mailbag — and much more right here!