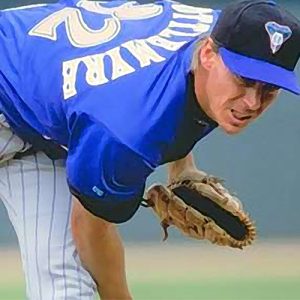 Become the observer of the way you're thinking.
It's the latest No Filter Sports Podcast with Eli Zaret, Denny McLain and Bob Page!
What stories TODD STOTTLEMYRE has about his famous dad, baseball, personal tragedy and life lessons he's learned!
Was Kevin Cash's BONEHEAD move the most outrageous thing YOU'VE seen in baseball? Sounds like it was for the boys.
And what about the Dodgers' COVID-positive Justin Turner? Was HE guilty of a different kind of "bonehead" move?
MLB owners crying poverty over the billions they lost this year but Eli & Denny say not to worry, there WILL be a 2021 season.
It's Michigan-Michigan State week! Uh, BFD with the Spartans seemingly on the march to the gallows.
Our producer FURIOUS with BOB for "insulting" all those Walmart Wol — er — M fans who didn't actually GO to Michigan.
The Colts are coming! Excitement building! A playoff berth possible for the Lions? Uh, you KNOW what usually happens next.
Yes, his Lions have been a JOKE, but that doesn't mean Bill Ford wasn't a good man. Eli and Bob tell "A Tale of Two Owners."
MORE controversy for the NBA? To start play on Christmas or not? LeBron and Adam Silver may have a BIG difference.
Those stories, Eli has his "This Day in Sports History," Bob has YOUR Mailbag and much more right here!