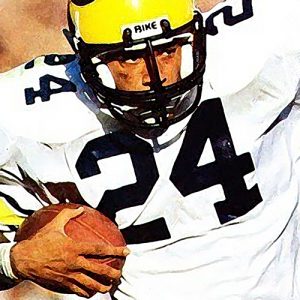 They need to go with a more athletic quarterback.
It's the latest No Filter Sports Podcast with Eli Zaret, Bob Page — and Lary Sorensen sitting in for Denny!
Ya better be TOUGH to play for Bo AND Parcells! BUTCH WOOLFOLK was — and DID! The ex-Michigan star running back is our guest.
The MLB Playoffs had more games Wednesday than the entire post-season of many past years! And WHAT time did that Yankees game end?
Modern technology is changing baseball even further. Lary tells us about pitchLogic and Bob has more on the umpires versus the computers.
Is the pandemic slowly starting to wane? MLB announces that there WILL be fans at some upcoming games.
"I can not BELIEVE that jerk dropped the ball!!!" Yep, it sure is easy watching games from the couch. Lary calls us all OUT on that.
Was Denny RIGHT on our last show? Could The NBA Finals indeed be a four-game sweep for the Lakers over Miami.
Eli has some strong words for the possible upcoming McGregor/Pacquiao fight.  
And so the stage is set for still another Detroit Lions collapse — just when some fans (who don't know any better!) are getting excited.
Mr. Z also has "This Day in Sports," Bob has YOUR mailbag segment and we've got much MORE right here!