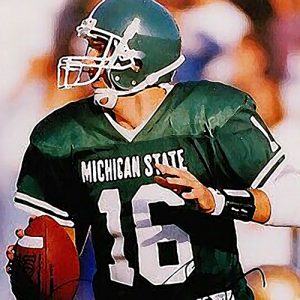 We want to hear all about it.
It's the latest No Filter Sports Podcast with Bob Page, Denny McLain and Fred Huemann filling in for Eli Zaret!
What a football journey JIM MILLER has been on! The ex-MSU and NFL quarterback cum star radio commentator joins us.
Fred's Central Michigan alma mater leads the MAC pack BACK on national TV. Season ON! Finally.
Game OFF. Wisconsin-Purdue a COVID cancelation. Will the Badgers be healthy enough in time for Michigan?
Clemson star quarterback Trevor Lawrence ALSO a "COVID cancelation" — and at the worst possible time for fans.
Bob wonders if Saturday's tilt at Indiana is a must-win for Jim Harbaugh and his future in Ann Arbor.
Rocky Lombardi goes home to Iowa for a tough game against the Hawkeyes as Michigan State mysteries continue.
Hard to choose just ONE "Crummy Game of the Week" in the NFL but the Lions at Minnesota is in the mix!
Whatever happened to the glory days of Detroit's hard-hitting sports media? LONG gone now, to be sure.
"Never complain, never explain" was the mantra of Henry Ford II and NOW of a famous ex-college football coach too.
Those stories, YOUR mailbag segment and much more all coming up right here!