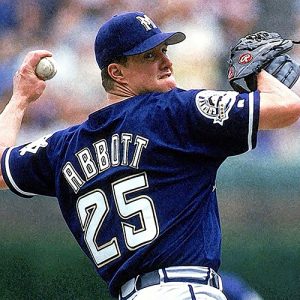 The No-Hitter in Yankee Stadium was really special.
It's the latest No Filter Sports Podcast with Eli Zaret, Denny McLain, and Bob Page!
How did JIM ABBOTT do it?! Born without a right hand - yet became a star pitcher at U-M AND in MLB?! Jim joins the boys!
Sports are slowly coming back — but maybe not MLB. WAAYYY too many money issues, as we've reported previously.
So that begs the question: do people NEED sports or do MORE people HATE sports? Eli has some passionate thoughts on that.
But there's plenty to do and watch without sports — as Denny found out during an impromptu stroll down Memory Lane!  
What about the NFL? Bob details a LOT of issues that may keep IT from opening too. No more TAILGATING?!
Not guilty! A judge has dismissed the charges from the Nassar Nightmare against former MSU President Lou Anna Simon.
Meanwhile, there's surprising news about former Spartan star linebacker, the late Mike Labinjo.
Ohio State and Michigan SCARED of a football rival? MSU, Penn St and Wisconsin too? Not YET, at least, but maybe soon?
Joe Tessitore and Booger McFarland (mercifully?) blown out of the Monday Night Football broadcast booth. NOW what?
Our producer Brand McAfee makes a SHOCKING confession about his childhood — and STILL can't let go of it! 
YOUR Mailbag may now have a theme song! You, uh, might NOT want to hear it as warbled by DENNY McLAIN, though. 
Those stories and much more right here!