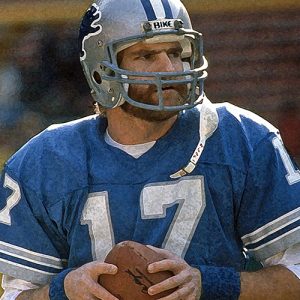 I'm going to be controversial. Quarantine and isolate. You don't have to see your family during the season.
It's the latest No Filter Sports Podcast with Eli Zaret, Denny McLain, and Bob Page!
QB ERIC HIPPLE had it bad enough just PLAYING for the Lions, but what he suffered after was MUCH worse. Eric guests!
Eli and Denny spent their weekends watching – what else? – GOLF. They seem okay with its current state. Bob's NOT.
The NBA playing in empty arenas and now with P.C. social messages on the backs of unis?! Had enough of pro basketball yet?
The FANS, the FANS! Bob says there are no sports and no sports media without YOU — so why play ANY games this year?
Even as Bill Belichick pays up for cheating — AGAIN — he brilliantly delivers what COULD be a big blow to other teams.
What does M-I-C-K-E-Y M-O-U-S-E spell? "THE NHL!" The league's idiotic draft set-up screws the Red Wings.
Johnny Manziel has put football behind him: "I just want to be happy for the rest of my life." WE have a suggestion!
More CRAZINESS everywhere. Kansas State's football team boycotts; says THEY will control who's enrolled at the university.
Statues being illegally torn down or replaced. How far will it go? Two American ICONS may be next — for very different reasons.
Eli provides "This Day in Sports History," Bob rolls out YOUR Mailbag and much more — right here!