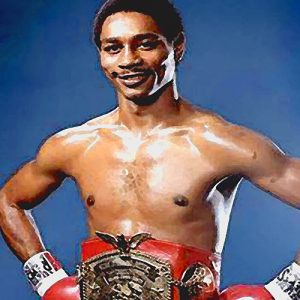 Detroit's first champion since Joe Louis.
It's the latest No Filter Sports Podcast with Eli Zaret, Denny McLain, and Bob Page!
Ex-world champ HILMER KENTY joins us to discuss his career, Emanuel Steward, the Kronk, the current state of boxing and more!
A big 50th anniversary this week for Denny AND for Bob who reminisce about the night he came back from his MLB suspension.
And just to set the record straight, Mr. Giacalone, what did you DO to poor Denny to help end his career? Oh? REALLY?!
The Tigers have done WHAT? PARTNERED with a gambling sports book?! Denny: "I was SUSPENDED for doing the same thing!"  
Baseball, uh, "spring training" has resumed, but Eli says we STILL don't know what the season sked looks like.
P.C. Madness: we now learn from The Lunatics that "Honest Abe" apparently WASN'T so "honest." HIS statue must go too!
Tag! YER it — or maybe yer NOT! Conflicting COVID tests all over now allow one PGA tour player into this week's Detroit stop.
Ya say it doesn't matter? Ya say prep superstar Emoni Bates won't ever actually PLAY for MSU? Bob explains why it DOES matter.
Our Detroit radio affiliate WDFN is gone, suddenly changed to another format. Denny and Bob: sorry to hear it. Eli: SCREW radio!
Mr. Z also has This Day in Sports and a SHOCKING statement about YOUR weekly mailbag segment. It's all right here!