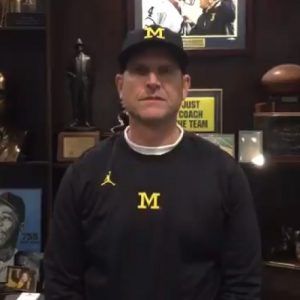 Welcome to No Filter Sports Podcast with Bob Page and Denny McLain!
As Ohio State and Alabama go at it for the national title, WE look into a local college football story:
The Jim Harbaugh contract extension. U-M reporter/podcaster Michael Spath takes us behind the scenes!
A big football gambler? Or just nothing better to do during the pandemic? You REALLY watched ALL those playoff games?
If the former Cleveland Clowns can get to the NFL post-season, can the LIONS be far behind? 
Bob provides a primer on how NOT to run an NFL team via a franchise even worse than the FL's!
The Pistons are off to a brutal start, but Tom Gores worry? He's about to make more billions on PAY TOILETS!
Yes, we all were outraged over the storming of the U.S. Capitol, yet the NBA's chief KNUCKLEHEAD is taking it too far.
And speaking of "knuckleheads," how about James Harden and what one NBA all-time great said about HIM?
It's a Big Week in the Big 14! At least for Michigan and Michigan State. The boys sing Juwan's praises.
Tigers fans say "good riddance" to two guys who've tormented them in recent years.
While Denny says good-bye to Tommy LaSorda AND comments on MLB's new pitching scandal.
Those stories, the Red Wings are BACK, YOUR mailbag and much more — right here!