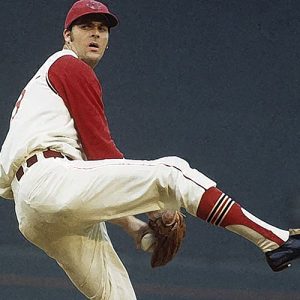 Something of a terror on the mound.
It's the latest No Filter Sports Podcast with Eli Zaret, Denny McLain, and Bob Page!
SAM McDOWELL: I worried about killing a batter my entire career. Sam has an amazing life story and he joins the boys!
We have a winner from the Belmont Stakes — DENNY! Others say ANYBODY coulda picked Tiz the Law.
Eli (GULP!) went OUT to a restaurant Saturday night and almost NO ONE was wearing a mask! He's still with us — so far.
Many athletes have tested positive for COVID-19, not that they'll have symptoms. Should sports just go away at this point?
Controversy over the Confederate flag NOT going away for a while — but a NOOSE hung in the garage of a black NASCAR driver?!
Muhammad Ali Jr. says his late father – and Eli's hero – would not have supported BLM. Eli pooh-poohs him.
The Pistons hired – WHO? – Troy Weaver as GM. Bob only wonders why there's an extra executive ABOVE him.
The DH is FINALLY coming to the National League! When you hear Mr. McDowell talk about HIS HITTING, you'll know why.
Two statues of well-known former team owners REMOVED. NYC even removes a statue of Teddy Roosevelt!
When the Tigers DO play again, don't be surprised if THEY remove the statue of TY COBB from Comerica Park.
Those stories, YOUR mailbag segment and much more right here!