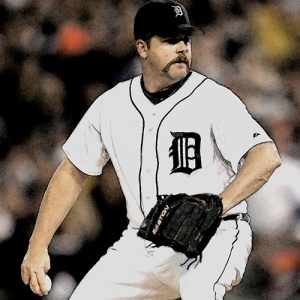 A closer is a really thankless job.
It's the latest No Filter Sports Podcast with Eli Zaret, Denny McLain, and Bob Page!
Guest TODD JONES pitched for EIGHT MLB teams, the Tigers TWICE! LOVED Detroit; doesn't miss the pitching part.
So MLB IS coming back? Eli has a LONG list of all the changes that'll be made. Fed-up Bob: Include ME out!
Denny says a change the TIGERS should make is to put Casey Mize & the other top kid pitchers in the rotation — right away.
The FL's have a WHAT? A "new" owner? Roger Daltrey would say: "Meet the new boss — same as the old boss!" So would Bob.
As the boys duke it out over COVID-19 again, a "blame game" has now begun in sports: who gave it to whom?
Should you HAVE to wear a mask for protection now? According to ONE U.S. county — only if you're WHITE!
Playing career over, he had two job offers: vacuum cleaner salesman or entry position in hockey. Ken Holland chose right!
Read all about it! P.C. Posse Pummels PAW PAW! Local legend Charlie Maxwell, MR. Sunday Home Run, has yet to comment.
Those stories, YOUR mailbag and much more — right here!