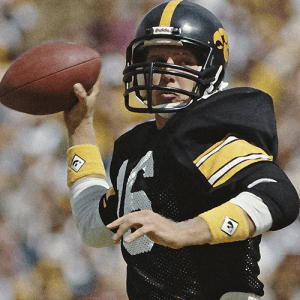 He had everything going for him.
It's the latest No Filter Sports Podcast with Eli Zaret, Denny McLain and Bob Page.
One of the greatest QB's in Big Ten history, CHUCK LONG, never lived up to that potential in Detroit. Chuck tells all!
The Lions hire Chris Spielman, not to run the show, but only to assist in the hiring of a GM and coach. Bob: WTF?!
If only ALL the Lions had the guts of center Frank Ragnow — playing an entire contest with a FRACTURED THROAT!
The MNF matchup between the Browns and Ravens was a great game — but a COSTLY one for Denny and others.
Jim Harbaugh says he's IN. And what LOOKS like a good recruiting class just may keep him "in" — for a while.
MSU's Mel Tucker landed a couple quarterbacks on signing day, though the one he needs MIGHT already be in the fold.
Congress continues to meddle in big-time college sports. Is this a good thing? Denny, Eli — and CHUCK debate.
Miggy says he wants to play first base again. AJ Hinch: "Okay." Denny: "Ridiculous!"
In this P.C.-mad world MLB Commissioner Rob Manfred makes a controversial decision. Was it fair?
Will MLB and the other pro sports REQUIRE all players take a COVID vaccine in order to play?
Those stories, PLUS Bob rips the bogus Michigan Sports Hall of Fame, YOUR mailbag and MORE — right here.