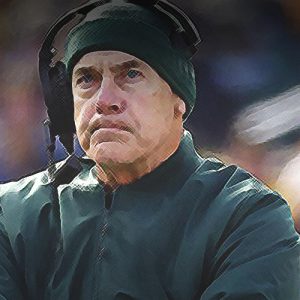 None of this would have happened except for Curtis Blackwell.
It's the latest No Filter Sports Podcast with Eli Zaret, Denny McLain and Bob Page!
Eli checks into "Chateau Page" while on vacation in West Palm Beach — and starts DISHIN'! 
There are now only two things that smell like dead fish: 1) Dead fish and 2) Michigan State University. 
Mark Dantonio is out! But what really happened? And more importantly, what or WHO now?
Has Mookie Betts changed MLB's landscape? What are the Dodgers' chances now to win the Series? The TIGERS' chances? LOL!
Pete Rose petitions to be reinstated to baseball. Hear what Pete told the boys about his HOF chances on one of our past shows.
Remember Ozzie Virgil? Denny played with the Tigers' first black player in '63. Bob tells of a big honor for Ozzie, still alive at 87.
Michigan and Michigan State face off on Saturday in Ann Arbor. Who knew the game would be this critical?
Mt. Izzo has erupted AGAIN — and this time the volatile Spartans coach has managed to alienate even Eli and Denny.
The Dead Wings have lost nine straight (who's counting?), but Bob singles out a bright spot in the midst of this disaster. 
Eli seems SUPER-pumped for — WHAT?! The XFL?! He even explains the new rules. Oh, boy.
THOSE stories, a brilliant POEM in YOUR Mailbag segment and much more right here.