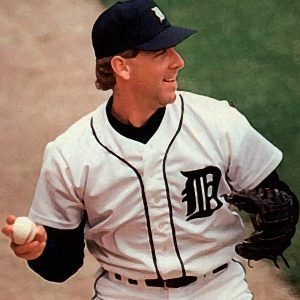 I went to Toledo with an attitude.
It's the latest No Filter Sports Podcast with Eli Zaret, Denny McLain and Bob Page.
Tigers reliever, RODEO star, finding his long-lost family, marrying a teammate's widow? What a journey for MIKE HENNEMAN!
Bob is APOPLECTIC, stammering in anger, spittle flying. Now the P.C. Posse's even killed the CLEVELAND INDIANS!
"Champions Week?" How about "LOSERS WEEK" — courtesy of the Big Ten(14) with its cockamamie football schedule.
And does Ohio State really deserve to be crowned a "champion," having played so few games?
Another Sunday, another loss for the Lions. Weirdly enough, Eli and Denny somehow are seeing hope for them.
The Tigers do NOT figure to have much hope in 2021. Maddeningly, Al Avila's making no apologies for that.
Eli rants about a Detroit Pistons team that oughta wear name tags at practice just to become acquainted.
Wayne Gretzky's rookie card has sold for a staggering sum! Resident sports memorabilia expert Denny explains why.
Both undefeated, both in the nation's top 20, but Bob says there's a big diff between U-M and MSU basketball.
Those stories, Eli with "This Day in Sports," YOUR Mailbag segment and much more — right here!