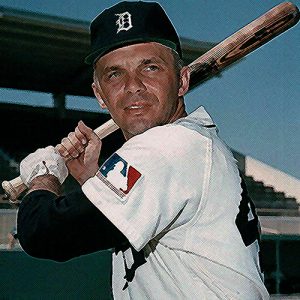 He wore the Tigers uniform fo 28 years…more than anyone in team history.
It's the latest No Filter Sports Podcast with Eli Zaret, Denny McLain, and Bob Page!
The man who wore a Tigers uni longer than any? DICK TRACEWSKI — also Koufax's roommate in L.A. — is our guest!
What NOW for MLB? Well, the post-season's probably gonna be FRIGID! IF they DO play.
Minor League Baseball in a HEAP of trouble but one Florida club has a unique way of making money now anyway!
The NBA and NHL resuming? Eli asks how many even care about sports anymore, especially with all the trouble in the U.S.  
COVID-19 talk is everywhere and one of the NHL's top young star's career may be in jeopardy due to the pandemic.
No caddies allowed on the LPGA? MLS at war over when and if it can start playing soccer again? Yet the coast MAY be nearly clear.
For instance, Korean MLB could serve as a model for baseball to return. It's had no outbreaks since resuming play.
LOOK! Denny is now ready for 1967 to begin — JUST in time for 2020 as he asks Eli for advice about (GASP!) marijuana!  
Detroiter Brad Keselowski has won his second straight NASCAR race. Denny recalls interviewing him when Brad was THREE!
How do you go through $44 million and wind up broke? Ask baseball's Esteban Loaiza AND Mike Tyson among others!
Watching the Lance Armstrong doc on ESPN these days? Bob: He's a lying SOB. NO! Eli to Bob: Aren't you being a hypocrite?
A silly fan's suggestion in YOUR Mailbag to (GULP!) get rid of BOB and hire — SERIOUSLY?!  Those stories and more right here!