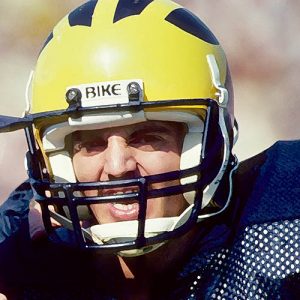 What did you sell to people?!
It's the latest No Filter Sports Podcast with Eli Zaret, Bob Page and Fred Huemann filling in for Denny McLain!
A tough day for a former MICHIGAN football star to join us, but ex-QB STEVE SMITH sucks it up and faces the music!
Who'da BELIEVED what happened?! Not FRED, who sez he's never experienced anything in his career like MSU's upset!
Days later it's STILL big news: the Tigers hire A.J. Hinch! Bob already wonders how A.J. and Al Avila will get along.
And was Hinch and the Astros' sign-stealing really THAT big a deal in the wake of new charges against a famous MLB manager?
HBO fan Eli hips us to a great new segment about baseball's Negro Leagues on his favorite show, "Real Sports."
What (lame) excuse did one of baseball's most legendary figures once give Bob for not allowing black players in?
Wait til you hear how long it takes the boys to FINALLY get to the Lions! Do fans really care much about the Lions anymore?
Quick now: name the five greatest people you've EVER known. Fred puts a member of the Lions' next opponent on HIS list!
Those stories, Eli has his "This Day in Sports History" and Bob has YOUR mailbag — right here.