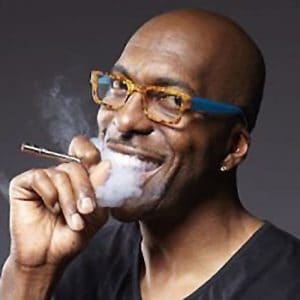 The biggest thing about Salley: he was an entertainer first. 
It's the latest No Filter Sports Podcast with Eli Zaret, Denny McLain and Bob Page.
And today it's The Clash of the Titans! John Salley joins the boys, trashes meat-eating, supports marijuana and Denny doesn't dig it!
Furthermore, Denny sticks to his guns about the "REAL reason" behind the Tigers' rebuild: HE thinks the team will be sold.
The Astros just playing by MLB's new rules: you are not allowed to throw a no-hitter by yourself anymore!
Another tragic death in the NFL is likely due to just playing football! Is the league on its way to the fate of boxing?
Other NBA guys may be moving around but ex-MSU star Draymond Green knows a good thing when he sees it — HE'S staying put.
LeBron catching some big heat  — for merely trying to be a good father?
Should Curt Flood have made that catch in Game 7 of the '68 World Series? "DUH," according to Eli and Bob. "NO," according to Denny.
Those stories, new safety nets changing baseball and much more right here!