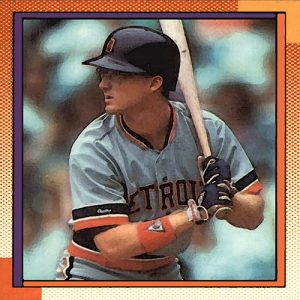 He was a different cat, that's for sure.
It's the latest No Filter Sports Podcast with Eli Zaret, Denny McLain, and Bob Page!
What a pair Jim Walewander and SCOTT LUSADER made as young Detroit Tigers! Scott joins us with HIS Baseball Journey.
Bryson DeChambeau bullied the Detroit Golf Club AND his fellow pros over the weekend. Will he change golf itself?
The Indians and Redskins are considering changing their names with the P.C. mob all over them. The boys take it on.
Now Florida's "Gator Bait" cheer has been banned as "racist!" Seriously.
Yes, Black Lives DO Matter! But to whom? And now Bob's predictions about white racists pushing back is coming true.
Are sports REALLY going to resume with so many MLB, NBA and NHL players dropping out over COVID fears?
"YAY! I'm the biggest, most disgusting SLOB in the entire world!" Did ya catch my act on ESPN?
Eli caught something else on the all-sports network: a concert by the Eagles! THIS is what sports programming's come to?!
Mr. Z has This Day in Sports, Bob reports what YOU have to say in the mailbag segment and much more!
Oh, and be SURE to tune in next show too – tell all yer pals! – when MSU basketball coach TOM IZZO will be with us.