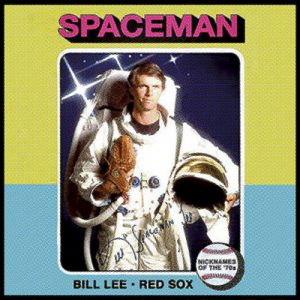 One of the great characters in sports.
It's the latest No Filter Sports Podcast with Eli Zaret, Denny McLain, and Bob Page!
You wanted to WHAT? BULLDOZE the Rocky Mountains?! It's the one and only "SPACEMAN," BILL LEE, on with us today!
What's going on in sports? Almost NOTHING! But Eli, Denny and Bob still make the proverbial chicken SOUP outta chicken BLEEP.
Sports leagues planning to start again? Rumors abound every day. But HOW — and WHEN?
Human cockfighting had a big weekend anyway, though Eli calls it (and maybe YOU do too) "Ultimate Fighting Championship."
At 53 (and apparently in need of money), Mike Tyson says he's thinking about a comeback! How would HE do in UFC?
Whenever baseball announces it's ready, is it possible ANOTHER issue could keep its doors closed? 
MLB has now cut its draft rounds back due to COVID-19, but will that only help the rich (THE YANKEES!) get richer?
Baseball has changed SO much — and maybe not for the better. Denny rants on NOW versus THEN.
Cheating in college basketball? Biz as usual. Coach K even cheating?! Bob: "NEVER!" Eli: "Shut up, you Dukie!"
Those stories, we check in on Denny's busy, uh, "social life," YOUR Mailbag and much more right here!