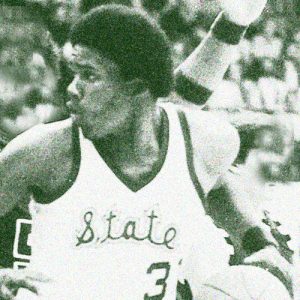 I wanted everyone to see what I went through.
It's the latest No Filter Sports Podcast with Eli Zaret, Denny McLain, and Bob Page.
From national champion to the NBA — to PRISON — and back:  ex-Michigan State star Jay Vincent joins the boys.
A special thanks to our servicemen and women on Veterans Day. How did Eli, Denny & Bob never serve, btw?
Former MSU and Lions wideout Charles Rogers is dead at 38! Shocked — but not really surprised? Us too. 
Ya know, the FL's coulda won that game at Chicago. In fact, they SHOULDA won it and they WOULDA won it … (yawn)
Ohio State All-American Chase Young suspended by the NCAA — excuse us, for WHAT?!
Grapes' Wrath (ouch) has him in hot water on Hockey Night in Canada. Is the end approaching now? 
Looks like the end of the Wings' sad season may have been given a reprieve thanks to the latest Stevie Y deal.
Quick now! What major sports event was played Sunday? All three of the boys whiffed on this one!
More controversy in the Terrible Tigers' front office. Is Al Avila at fault for THIS as well?
And were we too hard in our criticism of Clemson? THAT is in our mailbag segment plus much more right here!