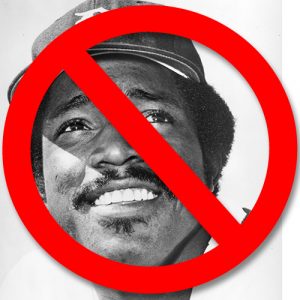 He's SO unreliable!
It's the latest No Filter Sports Podcast with Eli Zaret, Denny McLain and Bob Page!
He PROMISED he was going to come on with us, but Ron LeFlore wouldn't pick up his phone — even for three old pals!
That doesn't stop the boys from telling some good Ronnie tales anyway, such as the time Jim Campbell …
Each week the sex scandal at Michigan seems to grow. But what can be done now with the principals all dead?
Now the Wolverines and Spartans ready for the annual bogus, made-only-for-TV/publicity Big 13+Rutgers tournament.
The NFL votes on its new contract Thursday. Eli wages a passionate argument on behalf of its young players.
Tony Romo last week, Al Michaels and Peyton Manning getting MILLIONS this week?! CRAZY — or NOT?
•Bob gives us a Tigers spring training update from just around the corner in West Palm Beach.
(Gulp!) Will the Coronavirus shut down all of sports?! How about some FACTS to quell the mindless panic going on.  
A REAL shocker here, gang: Denny McLain wants to talk about the Wings and HOCKEY?! Bob does too. As usual, Eli does NOT.
But wait! He doesn't want to talk about his beloved Pistons either. Or Tom Izzo either. What's up with THIS?! 
Uh, he's in Florida this week and had a tee time to get to! Those stories, YOUR mailbag and more right here.