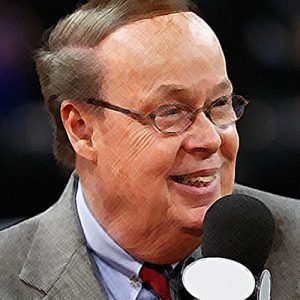 An incredible career that started very modestly.
It's the latest No Filter Sports Podcast with Eli Zaret, Denny McLain, and Bob Page!
He's known all over Michigan and the NBA. For 44 years the voice of the Pistons. GEORGE BLAHA joins us today!
Will there BE an NBA season? The NFL says IT'S starting on time but, oh, the problems they'll have!
Bob asks how owners will pay the MILLIONS they owe on guaranteed contracts with few fans and lower ticket prices.
ESPN's latest episodes of "The Last Dance" expose more anger between MJ and Isiah.
Vegas has pitched a plan to finish the seasons for the major sports leagues. The response? Deafening silence!
But the odds ARE out for the FLs' 2020 season. About as encouraging as news of their LATEST blown top draft pick.
MSU and U-M's odds on winning a national championship this year? Understandable in East Lansing, HUMILIATING in Ann Arbor!
Meanwhile, what did Bo and Canham know — and when did they know it? Eli's U-M sources have a LOT to say on the subject!
"So, Miss, I don't know how to put this, but, uh, there's something I'd like to ask you about your, um, physical endowments. May I?"
Those stories, a BIG thanks to all of you who are donating to the show, YOUR mailbag segment and much more right here!