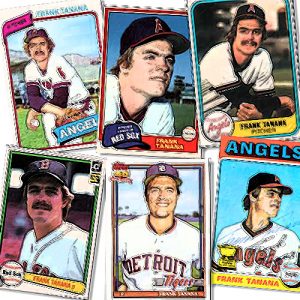 The best 1-2 punch since Spahn and Sain and pray for rain.
It's the latest No Filter Sports Podcast with Eli Zaret, Denny McLain, and Bob Page!
From booze and broads in L.A. to "rebirth" in his hometown, Detroit's own FRANK TANANA is our guest!
As they used to say: VCR ALERT!!! A THREE-HOUR TV special JUST on the new NFL sked! (Yippee)
There ARE certain pro sports underway in the midst of the COVID pandemic. Desperate enough yet to watch them?
Michigan and Michigan State football: Who needs EITHER? — as one famous coach seems to be implying.
Eli has more on the sex abuse scandal at U-M. A listener asks, "How is a 'retired' sports reporter scooping the CURRENT media?!"
Pete Rose selfish and reckless for still signing at sport shows? Bob says "B.S.!" Pete corked his bats? DENNY says "BFD!"
Eli has a confession: he actually listens to local sports radio "guy-talk!" But he still makes fun of it.
NBA issues: WHEN it returns there may be a big drop-off in play AND is K.D. still paid $$$$ if his Nets are not ALLOWED to play?
Will ESPN's "Last Dance" NEVER end?! NOW we go from EVERYONE hating on Isiah to Sir Charles and M.J. hating on each other.
Bob details how and why Giants quarterback Phil Simms said an emphatic "NO!" to playing golf with Michael.
Eli said "YES!" to HIS golf game with comedian Tim Allen. THOSE stories, YOUR mailbag and much more right here!