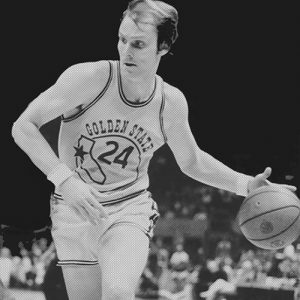 The first star player to defy the reserve clause and jump to the ABA.
It's the latest No Filter Sports Podcast with Eli Zaret, Denny McLain, and Bob Page!
"The baddest white boy EVER on a basketball court?!" That might just be RICK BARRY, our guest on the show today!
The NFL draft starts/started Thursday. WE have to wait til Monday to comment. The NFL has to wait til ??? to actually PLAY.
Do brains matter in sports? Some of the top college prospects score, uh, "stupidly" low on their Wonderlic tests.
Gronk is back, joining Brady with the Bucs! Hopefully HE won't be booted from any Tampa-area parks — as Tom was.
U-M's president says it's headed for BIG financial trouble over COVID-19? Just wait til the sex-abuse suits are decided!
It's Eli vs Denny for high school football star Rocco Spindler. Will he pick Eli's alma mater or Denny's beloved Fighting Irish?
The latest on the NHL resuming: Bob says "Pipsqueak Bettman" is now just throwing stuff on the wall to see if anything sticks.
(GASP!) Did Denny just physically threaten Bob in YOUR mailbag segment?! 
Wearing a Coronavirus mask these days? If so, we'll tell you how to look sharp in it!
Those stories, news of other big-name guests coming up on the show and much more — right here.